Appeals and Needed Goods
Shoebox appeal
Help is always desperately needed as destitute families struggle to buy food and other basics.
Donations of money welcome, to buy food in Romania and save on transport costs (Cheques payable to JOY please)
For instructions on what to include, please download and print out our Elderly Shoebox form.
---
Items always needed
We always need items to supply to our many projects, to help fill the van we take out several times a year.
We can pick items up, but would prefer it if you can deliver to either our shops or the warehouse. Please contact us to arrange a time (and a place).
Most Urgent: 
Wheelchairs, Walking Frames, incontinence pads.
Food:
Packet soup powder, packet pasta/spaghetti
dried lentils, peas, beans, dried fruit, sugar
milk powder, dried baby food,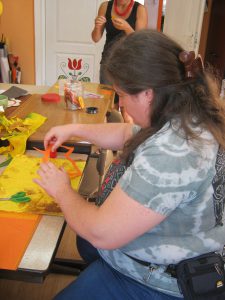 Complan, Horlicks
vitamin tablets, calcium, iron tablets, cod liver oil capsules
paracetamol, ibuprofen, etc.
Educational:
New exercise books, new felt tip pens, crayons coloured pencils, new colouring books
glue, paints, paint brushes, coloured card,
coloured paper, gummed shapes
photocopy paper, envelopes
Medical:
cotton wool, bandages, incontinence pads, neck collars
splints, wrist & ankle supports, medical corsets
breast prostheses and support bras, wigs
Tens machines, aromatherapy items
examination gloves, catheters, swabs, dressings
syringes, needles, equipment in full working order
medical textbooks of recent date
Plastic mattress covers, as new plastic covered mattresses, bed pans.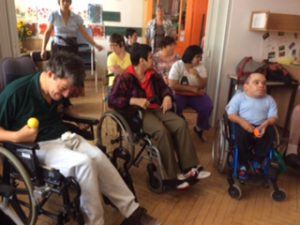 urine bottles, barrier creams, talcum powder, air rings
any aids for the disabled such as special cutlery, feeding cups
exercise machines, walking frames, wheelchairs
disinfectant, hand wash liquid, washing powder
Craft:
Sewing machines in working order, embroidery silks and kits,
rug making wools, knitting wool, knitting machines, craft kits
General:
soap, toothbrushes and paste
new trainers, new wellington boots
new socks and new underwear
single sheets (especially white) and single blankets, good towels
Items to sell in the shop
unused toiletries, good bric-a-brac, unwanted gifts, as new toys and games
jewellery, as new curtains/bedding, dictionaries
new translation Bibles, Christian books
wedding dresses, hats, men's dress suits, etc
anything to do with the armed forces (uniforms, badges, pictures books, etc)
bikes in good condition – any size