Clever hands
Day care Centre for disabled youngsters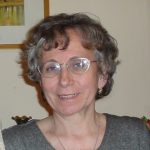 Meeting Dr Maria Petho in Targu Mures (central Romania) in 1991 was an exciting opportunity. She had a large practice of families with disabled youngsters- struggling to cope at home, isolated, and without support. The suggestion of a day care centre for disabled youngsters was welcomed; she found an empty nursery and the first Day Care Centre was born, furnished by JOY, with new wheelchairs and support chairs previously destined for scrap!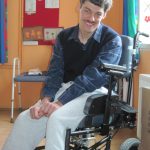 ---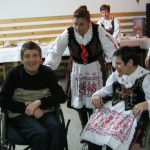 JOY funded the buying and equipping of a house and then it's extension which provides daily programmes of arts, crafts, music, physio, joyous fellowship and Christian teaching. The change in these youngsters, in improving their capabilities, self confidence and mental stability is quite miraculous.
---
To enter the centre is to find hope, and warmth- a home from home and we are welcomed with open arms. To see their care for each other, and their love for Orsi, who now runs the project, their dedicated teachers and helpers is very humbling. JOY continues to fund staff and provide equipment from wheelchairs to incontinence pads, art and craft supplies.
---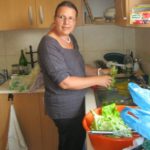 The JOY funded and supported 'Peter House in Ernei, a sheltered home for some Clever Hands youngsters whose parents can no longer cope,  opened in September 2014. The opening was a lovely time of thanksgiving: for all the support; for Orsi's unstinting organisation and praise to God for His provision. 
---
For more information, please visit the project's website www.mainidibace.ro, or contact us.