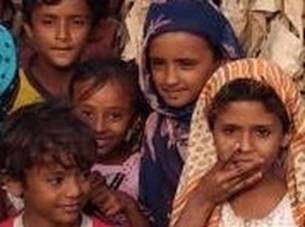 More aid for the Yemen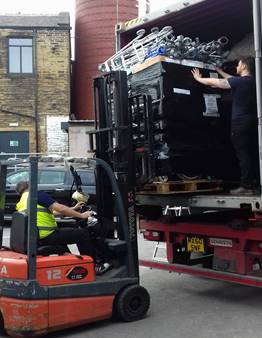 Our second container left here in May: a 40 footer with 15 tons of vital aid: Aquaboxes with water filters, artificial limbs, wheelchairs, crutches, walking frames, bandages etc, hospital supplies, dried food, (rice, baby food etc) and hundreds of lovely knitted blankets. Thank you all who helped, who gave supplies and funds. It should arrive in the Yemeni port of Aden any day now. Please pray for safe delivery in the war-torn area of Taiz city, and for all those wonderful people involved in helping the desperate refugees, the injured and the sick. (there are recurrent cholera outbreaks because of dirty water, resulting in many deaths. Water filters will be a priority on the next container.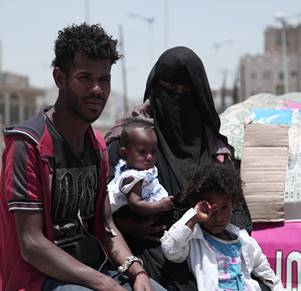 Artificial limbs are also desperately needed. A majority of the over 1500 people who received aid from the first load had lost limbs.One athletic young man who lost both legs, lost his job and couldn't go outside his home, became so depressed he said :"My life became so dark" When he received the limbs from JOY "you gave me new life, this is the best gift I ever received. Thank you so much for this unforgettable gift"
Medicare, Targu Mures, Romania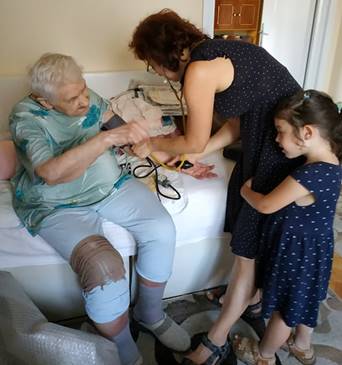 Caring for the chronically sick and elderly poor is harder for this dedicated team than it was 20 years ago. Dr Finna writes: "To solve the patients' problems we have to do twice as much paperwork and it takes twice as much time and energy. The health system is worse, a big gap between hospital and home care. You are the only ones who care about our patients these long years."
Clever Hands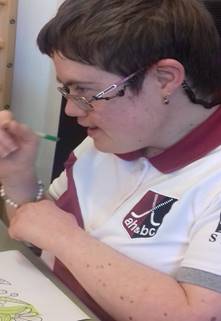 Director Orsi writes that they lost the income from the medicine factory when it became automated, but that more work was found for these handicapped youngsters. They get so much self esteem and satisfaction from being able to help with the costs of the day centre. 44 young people and carers went to the Harghita camp for a break learning about growth in faith and knowing God; and of course having lots of fun!! In September will be the 5th anniversary of the opening of the sheltered home for some of them: the Peter House. As always they are grateful for our support, our prayers, supplies and funding. Orsi says "God always provides our needs"
Thank you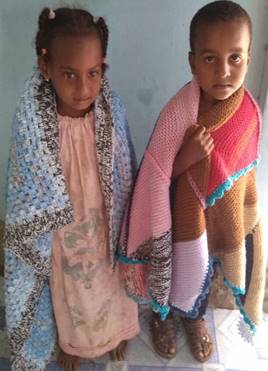 Those many beautiful knitted blankets are much appreciated by Yemeni folk who have lost so much, as you can see in this photo of 2 little Yemeni children wrapped in their lovely blankets. Having lost homes, jobs and often limbs, people haven't any money to buy essentials. Pray for all those showing God's love and care in helping in such an immense disaster where 22 million men, women and children are at risk of starvation. The country depends almost entirely on imported food and the blockade has had a catastrophic effect.
Give thanks:
For all the support, encouragement, prayers and supplies we have received, not just for the Yemen, but for our ongoing projects with the disadvantaged in Romania.
Please pray:
For an end to the war in the Yemen, and a future and hope for the people.
For more volunteers in our 2 JOY charity shops which raise most of the money needed for our commitments.
For our colleagues working in difficult and in the Yemen, dangerous situations; that God will keep them safe and give them strength and wisdom.
For us, that we will know God's will, and which way to go in the many cries for help.