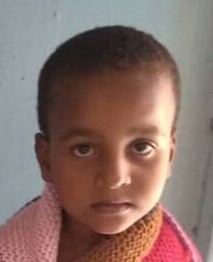 Medicare Christmas: Romania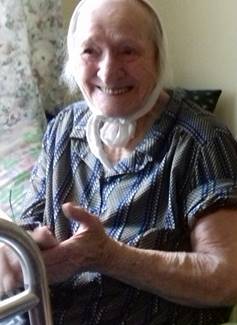 Thank you to all those who gave such beautiful Christmas food parcels for housebound and destitute old people like Maria. Sadly some don't have enough money for food as well as heating and your lovely gifts are so very welcome. Sadly it may be the only Christmas present some of them receive. They all arrived safely last week and Dr Judit and the Medicare team are busy delivering them to the homes, and arranging the Christmas party for those 100 or so whom they can bring to the church. It's a very popular time of singing, sharing and of course Christmas food, which they all love, and is a special celebration.
Clever Hands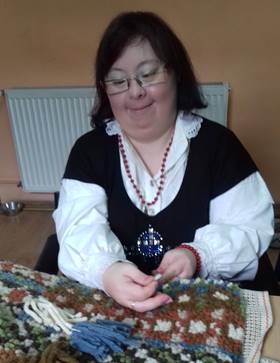 The day care centre in Targu Mures, and sheltered home (the Peter House), out in the village of Ernei are also getting ready for Christmas making lovely candles and cards to sell, which helps with their costs. They are preparing a Christmas play to perform in the churches, so all is excitement among the young people Orsi writes: "Financially we are OK now. Although we didn't receive support from the County council, the Town council have paid their debt up to September, and hopefully will continue. Thank you for everything you sent and for all you do for us".
Yemen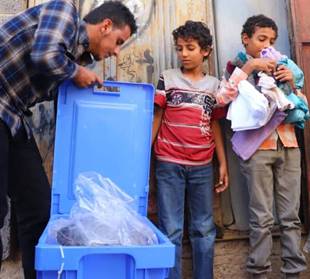 Our contact in the Yemen writes: "We appreciate your concern for the team and people of Yemen. There are currently no problems that are being experienced in regards to the containers. We have been blessed beyond measure this year with the containers that have been sent to aid our friends in Yemen. Due to this, we have been distributing aid as quickly and efficiently as we can." Cholera is still a problem because of the lack of clean water Aquabox have generously sponsored another 250 and we are purchasing 300 water filters which will all go on the container we are currently packing for. Above an Aquabox being unpacked for a family in the war zone.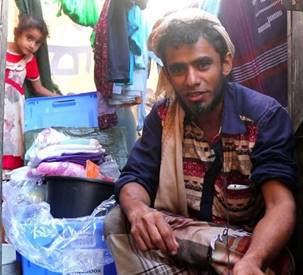 Our contact also wrote: "The team was also excited about the infant resuscitaires, if those are still available (they are on pallets ready to be shipped with the next container). We do appreciate the walkers and the work that you are doing with your sister organization to obtain limbs for Yemen. They are very much needed."
"Limbs for Africa" have generously donated a pallet of limbs already broken down into component parts ready for the limb fitting centre out there, to add to the artificial limbs we have been able to collect locally. Oman are brokering peace between the warring parties and our contact wrote:
"It is very nice to hear from you and we are also optimistic about a peace treaty in Yemen."
Optimistic signs for the future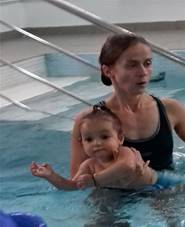 When Val and I visited our friends in Romania in the Autumn we were very encouraged by the good things happening in all the projects. Rheumcare have obtained support and are now using their therapy pool to good effect. Medicare are looking to build a Medical centre in the little village of Szabed in the future, and Clever Hands are continually developing their work to fulfil the capabilities of their disabled young people.
Give thanks:
For the optimism and faith of our colleagues in Romania as they plan for the future. Keep them in your prayers as they struggle still with lack of support from the authorities.
For the wonderful support for our Christmas appeal for Romania and for donations for the 3rd Yemen container, which, God willing should be on it's way soon. (We have one pallet of the 20 yet to fill!)
Please Pray:
The Yemen team ask for guidance and safety in their daily lives and while distributing container items.
For a successful conclusion to the peace talks for Yemen held in Oman.