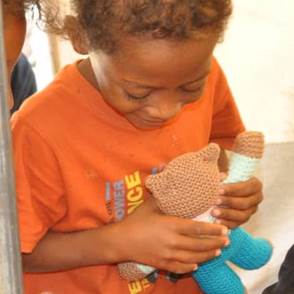 Yemen suffering increases with the pandemic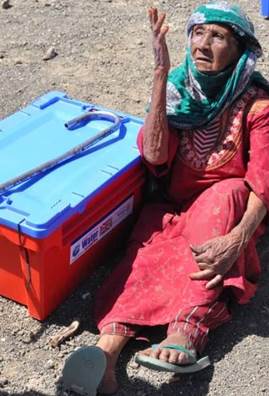 Lack of medical facilities, lack of water, and lack of vaccine mean many more people will succumb, dying of covid 19, of cholera and starving to death. It is amazing to hear that as the despair of Yemenis increase our partners continue to offer hope and provide relief. But as the war continues in its 6th year, tens of thousands of civilians have been killed, and many disappear, aid is restricted, and schools and medical facilities attacked. Farms have been shelled, and the continuing blockade, inflation, locusts and floods has resulted in the worst starvation in the world. We have just packed our 5th 40 foot container, which should arrive in Yemen sometime in June.. On board are 400 shelter boxes from Aquabox and Wateraid, containing water filters (to provide clean water in the fight against cholera) and household necessities. Also 2 pallets of rice and vegetable soup (Funded by Stichting Ismael in Holland) , 6 pallets of medical supplies, including wheelchairs, ecg machines and a foetal monitor, 50 bags of beautiful knitted blankets and boxes of new underwear and trainers. Thank you all our supporters, it means so much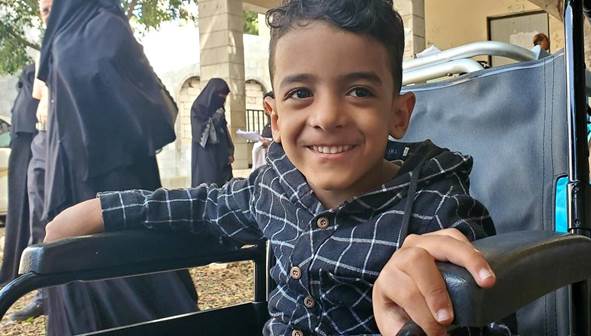 Medicare (home care nursing) in Targu Mures, Romania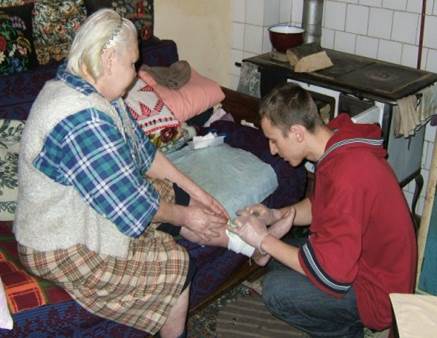 The pandemic is causing great hardship, with very little support from the government for our colleagues, continuing to work under difficulty; long hours with very little in the way of supplies or equipment. Dr Finna writes from beleaguered Romania "We could only sustain Medicare by having you there, the soul of JOY, supporting us. If heaven wants us not to do more, must be a reason, but mostly we trusted in the miracle. After a difficult year, tired, full of worries, but with great love we think of you, pray for you, for all who have helped so far and beyond."
Clever Hands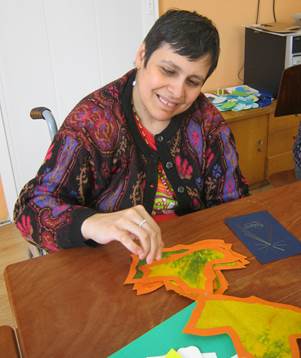 Orsi writes "Here it is still a bad situation with the covid. You have been part of our organisation almost 30 years, and I can tell you that without your support we couldn't have survived and prospered for so many years. Despite your support, every year we are a little bit in deficit, but each year we receive some extra support from somebody. Miracles. All the time miracles. So was your participation in our lives. I know Clever Hands will survive if it has to It is in God's hands. I am very grateful for what you are for our foundation; supporter, fighter, devout, friend. We are praying that the Lord would show us His will. God bless you all."
Updates from home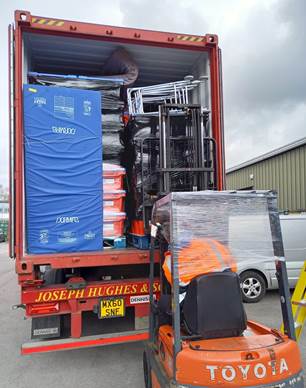 We are already packing goods for the 6th container for Yemen, and for our colleagues in Romania. Both our charity shops in Bingley and Shipley are now open, Monday to Friday and only 10.00 a.m. until 3.00 p.m., and with a skeleton staff. If anyone has time to give an hour or two, that would be a great help, as ¾ of our funding comes from our sales.
Give thanks
For those working in the Yemen to alleviate some of the great need there, working in a war zone amid cholera, typhoid, dysentery and covid.
For our colleagues in Romania working long hours, still sharing God's love and compassion with the sick and disabled.
For the reopening of our shops and for our faithful volunteers.
For the generous donations from friends in the UK, Oman and the Netherlands
Please Pray
For peace in the Yemen, and for strength, health and safety for our contacts as they try to help as many needy people as they can in appalling situations.
For the future of JOY, for more volunteers in the 2 shops, and help in the office.