Autumn 2017 Newsletter
Elisabet homes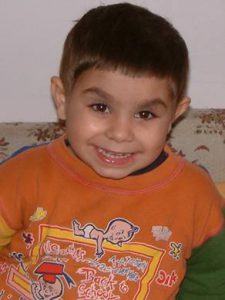 THANK YOU, everyone, who helped to raise the funds for the new boiler house for these 4 little Christian homes for abandoned children in Glodeni, near Targu Mures, Romania. It is now completed and with smoke detectors in each little home, the fire department has approved it. The children are branching out into new and exciting places with their dedicated administrator Arpad. Recently some of them entered a craft exhibition, they have each made their own pizza, they go cycling, have visited the Turda salt mine, have ping pong competitions and even had a masked ball! The authorities fail to pay the staff, but their love for the kids is always constant. in spite of everything.
Casa Ray orphanage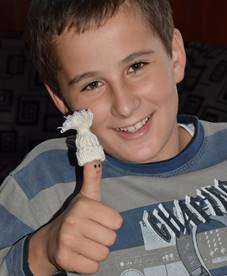 This other Christian orphanage has just lost their main sponsor, and therefore 44% of their funds. They need a miracle or may have to reduce capacity and have children transferred to the state institutions. Madalina wrote: "God is a God of miracles so we are sure He will find a solution for us. Thank you for being involved and caring for us. Everything you send are always useful so you are of a big help to us." One of the boys said to them all: "I know I have upset you on many occasions but I promise I will change! I will pray and fast that no child has to leave and no employee, because we are all a family and they feel just like our parents."
Clever Hands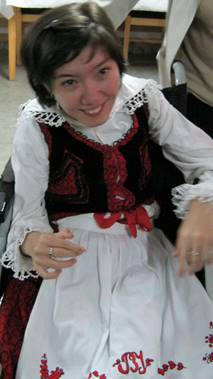 Added to the state cutting the disability allowance for this wonderful Christian day care centre in Targu Mures, a new law now prevents companies employing disabled people so that they cannot now work for the medicine factory. Orsi wrote:" Of course umbrella organizations reacted fast and this was reversed. When our state subsidy was lost I kind of thought this can't be worse; it seems it can… I spent more time on meetings, talks and signing petitions than in the last 10 years. Some of our applications have positive results..we hope,in a month we will have the results. So it seems that we survive this year- but we have used all our reserves. After all I'm sure our God knows all this problem, and He will show us other ways for raising funds". At present, with internet shopping, income from both our JOY shops has fallen, and we cannot increase our support for our projects. Keep praying.
Medicare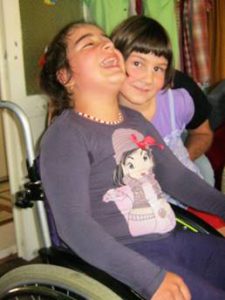 Dr Judit & her team carry on without any support from the authorities. She wrote: "Thank you for the encouragement and confidence you give us many years. You give me the power to carry out my work. The state doesn't again support social and home care. Home care paid by Health Insurance is only on paper, so I undertake public work (she is Vice president of the County Organisation of family medicine) to do something about it. We are very happy because you still help us with the salaries. God bless you"  Most of the nurses are volunteers, and give their time and love unstintingly.
Harvest time again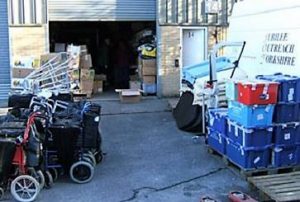 It's that lovely time of year when we thank God for all His blessings; many dear friends help us to provide food parcels for as many poor old folk in Romania as we can, and also to provide dried foodstuffs and tinned goods for the  two lovely Christian orphanages we are privileged to help and the Clever Hands sheltered home for disabled youngsters (the Peter House). Thank you to all those who help by donating food as it reduces their funding needs.
Dried foods wanted: rice, pasta, dried milk, soup powder, dried fruit, sugar, and tins of meat or fish.  Also soap, toothpaste & brushes, new underwear & socks. Do contact us or visit the website if you want any more details. The Christmas lorry will leave by the 3rd week in November.
Give thanks
For the dedication of all our colleagues and their trust in God. in spite of many difficulties, for all the varied activities they are involved in to help patients and children.

For the JOY shop staff who work so hard to overcome the shortfall, and are reversing the trend, despite a shortage of regular volunteers.

For the generous churches and friends who have supported us, some almost 28 years.
Please Pray
For government commitment and funding for the wonderful work our colleagues are doing for the underprivileged in Romania, and for a reduction in unjust taxes, prohibitions and corruption.

For health and strength for all of us as we get older, and for younger folk to join in with the work and the joy of it all!

For the possibility of respite care in Szabed village, northern Romania.