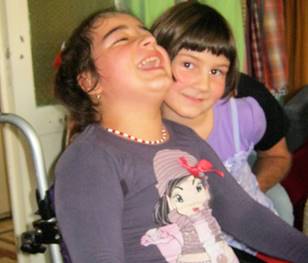 Help for the Yemen: the world's worst humanitarian disaster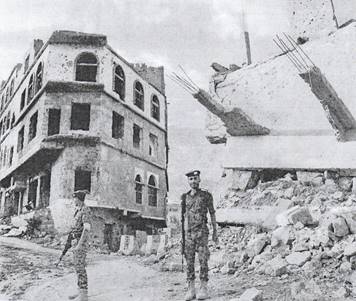 The world's worst famine in over a century has cost the lives of over 38,000 under 5 year olds in this war torn country. We intend packing a second 40 foot container in April, YV wrote "We are really so proud of your sincere love for the people of Yemen. Thank you for your  sincere desire to help in this hard time."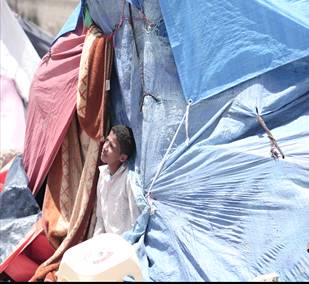 The lack of clean water means the constant threat of cholera which has already killed many people, so water filters are a priority (along with basic food such as rice). Aquabox provide an incredible micro filter producing clean water from filthy water, and comes in a box complete with a solar light (for studying etc) a stove, pots and pans and household necessities. Please ask for the list of items needed; the most important being 10Kg bags of rice, vitamins, dried baby food and milk powder, tents, blankets, dressings and bandages.
Clever hands in Romania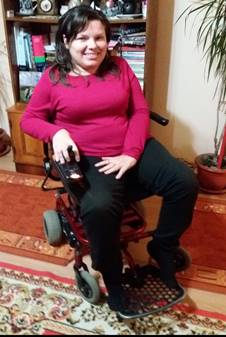 Kristina was unable to get around her home at all. Answered prayer resulted in the donation of a very neat electric wheelchair, and our thanks go to Paul from Pennine Mobility and Bruce and Noreen funding the batteries that got it going. The result is a very happy young lady, now mobile and active, who sends her thanks to those involved. Her sister wrote: "She can ride very easily in the house. Thank you very much for this beautiful gift. We appreciate it very much, thank you for thinking of her, us. I also got the walking equipment and I use it. Thank you and bless you." Orsi wrote that: "the day care centre have a really busy period, with lots of orders for candles and ceramics. Also we prepared a story and performed it in 3 different churches. Thank you for everything, for your prayers and thinking about us"
Medicare Romania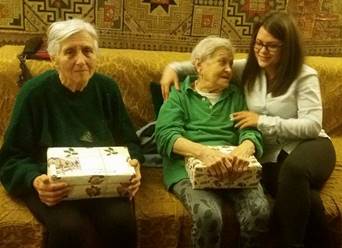 Dr Judfit Finna wrote to us: "The Christmas reunion for the old people in the church was really touching. We had lots of music, poems, praying and after a party for more than 100 people. Then we visited those not able to leave the house. There was lots of work but we do it with pleasure. Thanks for everything and for the food for the children in the very poor village, some of whom only get anything to eat at the school. Thank you very much for the money, this is amazing, how can you do more and more. God bless you all."
Bombed out in Yemen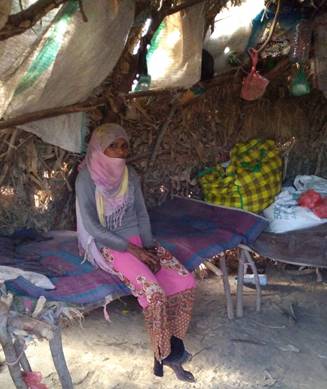 She sits amid the poor remains of their home, in a shelter in the displaced people's camp outside Aden. Here they are provided with clean water and food every month and from local farmers. But everything else is lost. Pray that we can send the things that are most needed, with our love, hoping to show God's love to these tragic people, and with that hope for the future by God's grace.
Give thanks
For the many generous donations of money and supplies, now getting ready for our second container for Yemen which will go by sea round Africa in April
Please pray
For lasting peace, and stability and freedom of worship there.
for all the wonderful people who are helping the huge need, the overwhelming numbers of people, destitute and in distress.
For the ongoing work in Romania among the poor and disabled.
For our colleagues there, striving to do such marvellous work often without any support from the authorities.
God be with us, renew and inspire us this Easter